FIS
Headquarters: 601 Riverside Ave // Jacksonville, FL 32202
---
Using an ATM is one of the most frequent interactions that customers have with their bank. It is important that their experience is a good one. FIS Open Test Solutions enables you to take control of your ATM channel:
Automate your testing and save time
Shorten test cycles
Reduce time-to-market
Improve staff efficiency
Confirm your quality
Run tests 24/7
Introduce new features easily
FIS is the world's largest global provider dedicated to banking and payments technologies. FIS serves more than 20,000 institutions in over 130 countries. We are passionate about testing, but we find that the main reason our customers choose us and keep coming back is because we strive to establish a genuine long-term partnership. We listen to our customers, which enables us to generate insights that we use to develop solutions that fit your business perfectly.
Rely on our 25 years of expertise; more than 600 companies already do. Visit www.fisglobal.com to learn more.
---
Products & Services
We can help you optimize your test environment, automate your testing, migrate to EMV and much more.
VIEW MORE PRODUCTS & SERVICES
---
Resources
---
News
FIS warns of lower Q1 revenue, EPS due to COVID-19
Worldpay from FIS partners with JCB to enter Japan market
VyStar moves to FIS for card processing in growth push
VIEW MORE NEWS
---
Media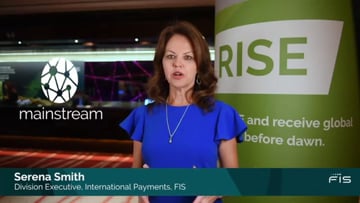 Beyond the Blockchain Hype
Blockchain can lower costs and increase certainty thanks to smart contracts and independent client verification. Watch our FinTech Minute video with FIS' Serena Smith and learn more about where the true value of blockchain lies.
VIEW MORE MEDIA